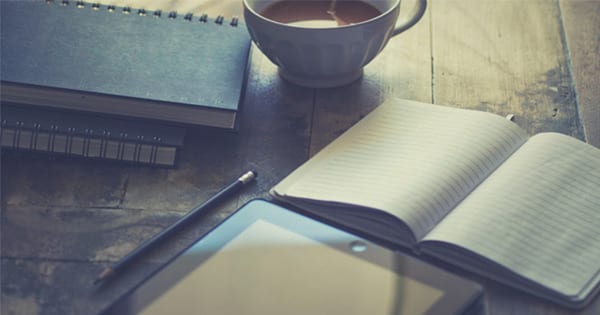 As the new year opens in front of us, it's time to reflect on what we've accomplished and give thanks for all that's come from last year. It's also time to consider what we've learned and what we should carry forward into the new year as we seek to improve our lives. This guide will walk you through a self-assessment of your accomplishments, takeaways, and gratitude for the year.
Break Out the Pen and Paper
Self-reflection takes a lot of work. The best way to get through this process and gather real insight is to take thorough notes as you examine every aspect of your life. You can refer back to these notes throughout the year to stay on track. This is also a great time to bring together work you've completed during the past year. If you've kept a personal journal, or have projects you've finished, include them for closer examination as well.
Commit to Honesty
Personal reflections are only beneficial if they're honest. Commit to being honest with yourself, about the good and the bad. Yes, you can admit you hit some speed bumps during the year, but try not to be overly hard on yourself. Being honest takes a certain amount of courage, but it's always a worthwhile endeavor. Whether you're performing a self-evaluation for your boss or your own benefit, honesty is the most critical factor.
Categorize Your Thoughts
As you go through your self-appraisal, start by creating categories you want to focus on. For instance, your accomplishments, challenges, and gratitude. Fill in each category with details of things you've done well, things you have struggled with, and things you've learned to be thankful for. You may add other categories as you see fit, but once you're done, create a separate category for key takeaways. Look at the big picture and think about the biggest, most important lessons of the year that you'll carry forward in your life.
Take Your Time
Perhaps the most important thing is to take your time going through your assessment. Work methodically through each category and the timeline of last year. Don't rush or skip over the hard parts, and definitely don't leave anything out, especially if it was a challenge.
These are the moments you learn from the most, so make sure to pay attention to them. Most people can't complete a full self-appraisal in one sitting. It usually requires several days or weeks of contemplation, note-taking and a-ha moments to gain a thorough understanding of what your year really looked like.
With these 4 tips, you are on your way to a better understanding of yourself and your strengths. Make sure to take your time and gather all of the relevant materials to examine your year and learn from it. Stay organized as you work, and take time to look over your notes with a 30,000-foot view to understanding the entire picture.