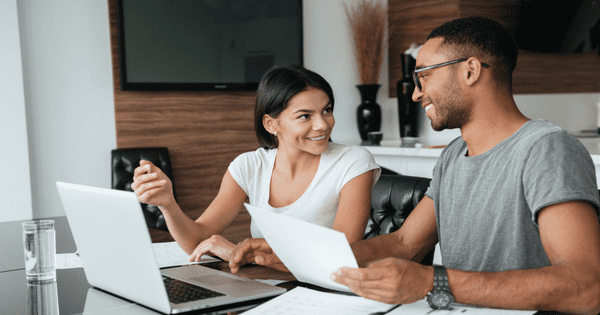 Effective communication is essential for every aspect of our lives – from work to family to daily encounters with others. People with strong communication skills are in demand for many jobs and often enjoy better interpersonal relationships with friends and family.
Whether communicating with others is one of your strengths or an area in which you need improvement, here are some strategies that will help you become better at it.
1. Stay in the moment
Most of us are guilty of sometimes thinking about our response before the other person has finished talking. Effectively communicating your thoughts means staying in the present moment. Don't get distracted when speaking or listening.
2. Use simple words
Whether it's your workplace or home, chances are that not everyone is on the same level when it comes to vocabulary. That's why it's important to use words that are easily understood by everyone. Using complicated or ambiguous words increases the chances of a misunderstanding.
3. Be a good listener
One of the most effective ways of being a skillful communicator is by developing strong listening skills. Few people enjoy communicating with someone who's only interested in giving their opinion while not taking the time to listen to the other person.
4. Be clear and concise
A good practice is to communicate your message with just enough words and in a clear manner. That's true whether you're speaking to a large group, on the phone, or even via email. If you ramble on and aren't clear, you risk losing the attention of your listener.
5. Be a strong non-verbal communicator
You can help get your message across in a variety of non-verbal ways – such as body language, eye contact, hand gestures, and tone of voice. It's hard to over-emphasize the importance of eye contact in keeping the other person's attention and clearly communicating your message.
6. Empathise
Empathy means seeing things from the other person's point of view. It's important not to be judgmental or biased by your pre-conceived beliefs or ideas if you want to be an effective communicator. It's also important to remain patient and open-minded in your interactions with others.
7. Don't rush it
Your message is easily lost if you're in a rush and communicating too quickly. It's easy to forget essential points and ideas when hurrying through any type of communication.
8. Go face-to-face when necessary
Your concept or message may not come across clearly if you're speaking in front of a group of people, such as in a workplace environment. It's easier for some people to understand you if you take them aside on a one-on-one basis.
9. Avoid repetition
No one likes to listen to someone who sounds like a broken record or makes the same point over and over again. Only repeat what you've said if it's not clear to everyone or when someone asks you to repeat it.
10. Be trustworthy and honest
People respond better to people who come off as trustworthy and honest. In turn, they'll be more willing to communicate with you.